---
12/1/09
I just put up the third chapter of The Unwritten Rules. It looks like it's going to go about ten or twelve chapters.
I've also been hard at work on my podcast. I've got two episodes done but I'm probably not going to release anything until I have four to six episodes in the can. Their taking on a life of their own. I think you'll be amused when you hear them :-)
I got in three new books and a fourth one on the way to review. I also got a strap-on femdom movie to review. How much of that actually get's posted will probably depend on how good they are. I don't like posting bad reviews.They're easier and more fun to write but I prefer saying good things rather then bad.
11/17/09
We almost lost IndianOutlaw's Stripping board again. For the moment it's still active and one of the best places to find stories.. He's disabled the discussion board though. iionly has put up a new one, here.
11/1/09
I hope everyone had a happy Halloween. I did that's for sure. Halloween is such fun :-) Spooky things, candy and a great CFNM Halloween idea. I wish I had more time to write. It's takening so long to get these stories down. You all will just have to be patient with me and they'll come out one by one.

I made some simple edits to chapter 1 of "The Unwritten Rules" so you might want to take another look at it and chapter two is up now.
I wanna say a few things about Blanke Schande that I should have said before. I love this universe, but like any open universe different writers are going to have different ideas about how things should be. I want to ligitimize the BSC world a little bit. I want to make it seem more plausable then I feel has been in the past. That doesn't mean I think anyone has done anything wrong or that I want to change the "rules" of BSC. All I want to do is try to explain those rules and work out some of the details. So I hope you enjoy them and if not there are plenty of other stories on the internet to read :-)
I'm working on starting a podcast. I can't tell you when it'll be up right now. I want to have a few episodes done before I put up the first one. I'm also trying to work out the details of exactly what the show will be. I've recorded and rerecorded the first show several times now :-) Eventually I'll get it right. My Domme has expressed interested in being part of the podcast so she'll be reading some of the female parts of my stories. Mybe we'll also do some discussion on what it's like to become a Domme and our local BDSM scene? Like I said I'm still working it all out so check back here for updates on the show and my other news.
10/01/09
The first chapter of my Blanke Schande story, "The Unwritten Rules" is up and ready to be read. I'm up to chapter seven already and she hasn't even gotten to college yet. I had wanted to write something quick and simple as a deversion while I decided on what my next long story would be. So much for that idea...

There is also a review of the book, "Yes, Ma'am Erotic Stories of Male Submission" up in the review section.
I can't decide if my next story will be a Femdom story or a CFNM story. I have excellent ideas for both. I'm in the mood for a good Femdom story but my CFNM section is pretty empty and I really like the idea I have for it... What to do, what to do... If you want to email me to help me make the decision feel free to let me know what you'd like to read next.
I keep thinking about Tenyari's love of stories that take place in naked societies. I have an interesting one I'm trying to work out. I'm not sure it's an erotic story though. It's shaping up more like science fiction then erotica. The funny thing is whenever I find myself in a crowd of people I can't help wonder what it would be like if we were all naked. How would a society of naked people act? Would the nudity be so common place that it isn't noticed anymore or is sex so casual that they just do it in the street? Personally I don't like either idea. It should be somewhere in the middle I guess... I need to develope the idea a bit more and it'll work itself out. In the meantime if you and I wind up in the same crowd I'll probably be imagining you naked :-)
Thanks again for all the orders. As Robert Heinlein said the sincerest form of flattery is your hard earned money. Which I know isn't easy to come by now a days.
9/2/09
Wow, I just want to thank you all for all the orders! It's just great! I'll keep the stories coming I promise!
I'm working on another Blanke Schande story now. This one will be about six or seven chapters I think. I'll start posting it next month.
Don't forget my to keep an eye on my twitter feed for the latest news.
http://twitter.com/ardorotica
9/1/09
Almost all of what I write here will be available for free.
However after some long hard thought I've decided that I won't be posting anymore of Marty's Tale to the site. If you want to read the rest of it you'll have to visit the bookstore. I've posted another chapter of "The Ring & The Devil" but after that it will also be available only through the bookstore. This wasn't my original plan but it's been pointed out to me that my original plan won't work so...
I've posted a new short Blank Schande College story, The Professor, to the Nude in Public Section. I've also posted a review of the Femdom book, "My Wish Was Her Command."

To those of you that have actually taken the time to email me and say how much you're enjoying my work I'd like to say thank you. It really does mean a lot to me.
8/1/09
In addition to posting chapter 8 of the Alasti Building: Marty's Tale I've also posted the fist chapter to a new story, The Ring & The Devil, a Nude in Public story. There are also some new links to check out on my links page. Abbycakes a Literotica NIP author, the filthy amphibian an erotic artist and Wicked Voyce a woman with a damn sexy voice who records erotic stories!
There have been some changes around here. Most noticeable, I hope, is the design of the site. The new design should be more readable and it also makes it easier for me to add new chapter and stories.
You've also probably noticed the bookstore link. This in no way means that I'm going to start hounding you to give me your money and stop posting free stories. There will *ALWAYS* be plenty of new, free stories for you to read here. That is a promise. The bookstore is there for those of you that want a convenient easy way to read long stories without waiting for them to be posted chapter by chapter to the web, without have to squint at a computer monitor or print them out yourself. That and I get a huge thrill out of seeing my work in book form. It's the best way to support the site and thank me for my hard work.
I'll be adding new tittles as they are ready. I'm also offering a book making service for other authors that want to have their own books printed without having to sell their souls or empty their bank accounts.
Don't forget my to keep an eye on my twitter feed for the latest news.
http://twitter.com/ardorotica
7/17/09
I'm happy to say that I finished Marty's Tale this morning! I'm very excited. While I want to go back through the whole thing and do a little editing I'm happy with the way it came out. I have some back stories from Marty's Tale to tell but I promised to finish up Kathy & Colleen. That story is almost finished and I don't want to leave it undone. You might say I owe it to naked little Kathy :-)
7/1/09
Marty's Tale chapter 7 is now up and ready to read. I'm almost done with the entire story! Eventually I want to add a little back story but I don't want to get to carried away. I have other stories in the Alasti building to tell. As soon as I'm done with Marty's Tale I'm going to finish Kathy & Colleen though. Then I have some nude in public, some more CFNM and a few Femdom ideas to write. Not to mention a few ideas for the Blank Shande College world that should be cool. Oh, and I also have a germ of an idea for Tenyari's Eros Shared World. She's also turned me onto the idea of naked worlds that I want to explore. So much to write... Keep coming back there's LOTS to come!
5/30/09
I've joined Twitter. I did it a while back and I was thinking of using it as an easy way of notifying you all of when a new story or chapter hits the web. I just haven't told anyone until now :-)
You don't need a cell phone to use Twitter. It can email you instead of texting...
5/28/09
If you're a fan of nude in public or stripping stories you probably know about Indian Outlaw's story board. If you don't then you should run over there right now and see all the great stories that are posted there. IO is talking about taking down the site or just letting it go. That would be a HUGE loss to us all. If you know the site please post to the "Has the time come?" thread and let him know how much you love the site and would miss it. Don't post anything negative, please, just let him know how great the site is.

I posted his site first in my links section for a reason. Its been one of the best sources for erotic fiction on the net. To lose it would be a horrible shame. If he's not interested in continuing it himself I hope we can convince him to pass it along to someone else.
The sixth chapter of The Alasti Building: Marty's Tale is now up.
5/5/09
I know I'm behind on posting the next chapter of Marty's Tale. I'm having computer problems. My laptop ate itself the day before and I'm on my desktop now. I had to upgrade the operating system as I haven't used it in a while and I've ordered more ram for it. At the moment it runs kind of slow. Thanks for being patient. The good news is that nothing was lost. The problem was the computer not the hard drive so while expensive the fail hasn't cost me any irriplaceable data. I'm back up and on the net but still have some computer issues to smooth out. The next chapter of Maty's Tale up now.
In other news I tracked down the movie that the clip of Nina Hartley came from! It's a movie called, "Seymore Butts How to Eat Pussy Like a Champ." You can find it here. I'll put up a full review of it as soon as I can straighten out my computer problems.
4/1/09
Sorry folks I got way to busy and almost forgot to post this month's chapter of Marty's Tale. It's up now and ready for your reading pleasure :-)
3/20/09
I just found out that the Nina Hartley clip below isn't from this movie. If anyone knows what movie the clip is from please let me know Ardor.
3/17/09
I'm posting these links as a public service, link1, link2.
Both links are the same clip from a Nina Hartley movie. I'm including both as a back up in case one get's removed. If they both get removed search for Nina Hertly teaching to eat pussy. I think the clip is probably from this video. As soon as I can I'm going to pick it up and put up a review. If the rest of the video is as good as the clip it's worth reviewing.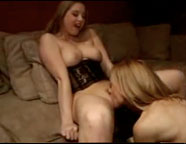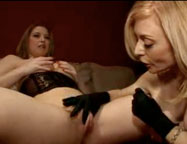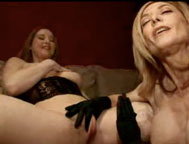 Gentleman watch these clips and pay attention. Ladies send the links to those who need it. I'm not ashamed to admit that she taught me a thing or two. Even if you know it all it's still worth a watch. I love the frank way Nina talks about pussy and the cute girl laying there spread open doesn't hurt much either. Her reactions while Nina plays with her pussy and the way she plays with her own tits are a thing of beauty!
3/10/09
I don't know how but I forgot to add this link, Visual Sensations For Women, to the links section. A great board if you like CFNM.
3/1/09
The 3rd chapter of The Alasti Building: Marty's Tale can be found here. I've also potsed a new link to a Femdom author I found on Literotica.
2/14/09
It's been brought to my attention that there was a problem with the Amy story in the Femdom section. When I looked at it it was posted out of order. I've fixed the links and posted all four chapters that have been written so far in their proper order.
Since we're talking about Femdom stories I've added a new link in the Literotica section. Jeffery214, well worth the read!
2/1/09
The next chapter in Marty's Tale is up. You can find it here. I've also added two links to authors on Literotica on the links page down at the bottom.
1/3/09
There's a new story up in the CFNM section of the website, The Alasti Building: Marty's Tale. There's also a new story up in the MISC section, A Night to Remember.
Just out of curiosity would anyone be interested in being notified by email of new updates to my site? If so email me and let me know. I'l look around for a script or something that can collect emails (don't worry I won't sell your email addresses to anyone I promise).
12/16/08
Hi and welcome to my site.
Years ago I used to publish an erotic magaine. I'm sure you've never heard of it. There are only a few hundred people that ever held the print version of it in their hands. The magazine didn't have very wide distrobution and it had a very small print run. In the end it just got to expensive and difficult for me to publish a print magazine so I closed it down. Surprisingly enough you can still find rements of it in the wayback machine.
After I closed down the magazine I stopped writing. There wasn't really a reason I just stopped. Then about a year ago I found myself with a fourty five minute train commute. I also came along the amazing NEC MobilePro 900. God I love this little computer. Well, I don't know if I should call it a computer. It's old technology and pretty underpowered by today's standards. However I find it the perfect tool to write on. It's starts up the moment you hit the on switch. There is absoluetly no load time (Windows CE). It comes with a simple word processor and you can transfer files through USB or CF cards. It's a little larger then a video cassette and doesn't weigh much more then one. There are down sides to it. It's not much good in day light, the battery life could be longer and there's no spell check in the word processor. I can't do much about the sun or the lack or spell check but I bought a few extra batteries to solve the power problem. You can find it all on ebay if you're interested (no I don't sell them).
Anyway enough about my favorite toy and back to what you came here for. Dirty stoies! I love a good dirty story, always have. In fact I practically taught myself to read from Penthouse Forum. I still have a small collection of some of my favorite Forum stories. It always bothered me that all the women in those stories were all georgous leggy blondes with DD chests and the guys were all well hung studs that could fuck all night long. Not exactly real life. I try to make my stories as realistic as possible. Now granted they are fantasies so sometimes I do bend the rules a bit but on the whole I try to keep things realistic. That said let's remember that these stories are just fantasies and nothing more. Certin things are fine to fantasize about even if they are edgy and kind of dark but it's important to remember the difference between fantasy and reality. Please don't think that just because I've written about something I've done it or would condone someone else doing it in real life. Safe, sane and consentual.
I'll be adding stories from time to time as I'm almost always writing. I'll announce here what's been added and where. I'll also probably bore you with my strange and pointless thoughts on whatever pops into my head. Don't worry though I'll keep it related to writing or porn in general.
---
Archive
Blog Home, 2021, 2019-20, 2017, 2016, 2015, 2014, 2013, 2012, 2011, 2010