---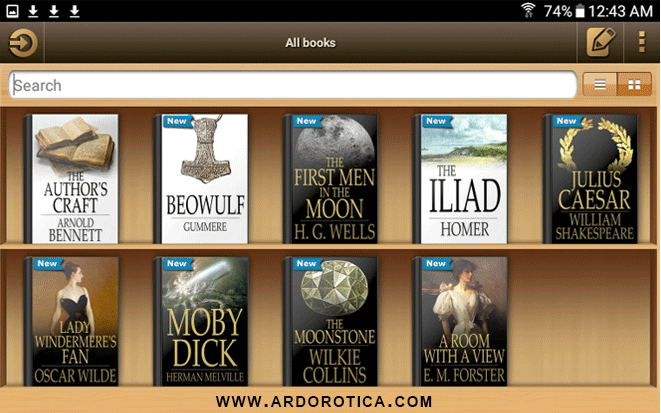 I've found the free reader from ebooks.com is a really good app for Android. Download and install it
from the Google Play store. Then just email yourself the epub. Open that email on your Android device
by tapping and holding on the attachment. It'll save it to your download folder. Then just import the book
into the app as shown in the gif above.